2020 Volume 21
Articles and Abstracts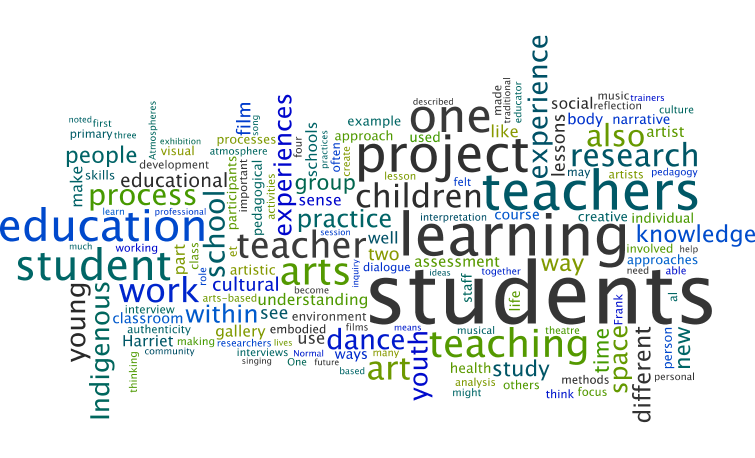 Indigenous youth face numerous challenges in terms of their well-being. Colonization enforced land and cultural loss, fractured relationships, and restricted the use of the imagination and agentic capacity (Colonial policies, structures, and approaches in education have been detrimental to Indigenous youth (Nardozi, 2013). Many First Nations leaders, community members, and youth have expressed a need for a wider range of activities that move beyond Western models of knowledge and learning (Goulet & Goulet, 2015). School curricula in Indigenous communities are incorporating alternative pedagogical tools, such as the arts, that not only allow youth to explore and express their realities and interests but that also offer them holistic ways of learning and knowing (Yuen et al., 2013). This article describes a participatory arts research project which featured film production and was delivered in the context of a grade 10 Communications Media course. The research took place at a First Nations high school in a Neehithuw (Woodland Cree) community in northern Saskatchewan. This article highlights the content of the films produced, the benefits of the filmmaking experience, and the challenges faced by the teacher and students during the process.
This article explores the pedagogy developed for enriching conditions for learning among 10-11 year-old children in culturally diverse schools in Cape Town and Copenhagen in an artistic-educational project led by an intercultural group of artist-educators, teachers and researchers from Denmark and South Africa. The group created a workshop format in the cross-over between dance and visual arts focused on the theme of climate change, the elements of nature (water, air, earth and fire) and their importance in the southern and the northern hemispheres. Based on a hermeneutic phenomenological analysis (van Manen, 1990) that connects the children's experiences and the artist-educators' experiences of how learning became possible in different ways, it is argued that enriched conditions for learning can be fostered through integrating art forms (here dance and visual arts) and by tools that constitute an embodied and culturally sensitive pedagogy.
Teaching artists are often a central feature of arts-in-education work in North American schools. This article examines a teaching artist's engagement in one New York City school, with three classroom teachers, as part of the Philharmonic Schools program. Through a qualitative case study approach, musician-teacher partnership within one public school is problematized. Data was collected over seven months through in-class observations, classroom teacher and teaching artist interviews, and a teaching artist reflective log. Findings reveal how the classroom teachers and teaching artist journeyed together to deliver music in their classrooms, projected musician/teacher identities, negotiated roles within the partnership, created reflective spaces and mutually informed each other's practice. Thus, the complexity of, but also the possibilities and pathways for, dialogic music-in-education partnerships are revealed.
---