Connection And Commitment: Exploring The Generation And Experience of Emotion In A Participatory Drama
Julie Dunn
Penny Bundy
Madonna Stinson
Griffith University, Australia
Citation: Dunn, J., Bundy, P., & Stinson, M. (2015). Connection and commitment: Exploring the generation and experience of emotion in a participatory drama. International Journal of Education & the Arts, 16(Number 6). Retrieved [date] from http://www.ijea.org/v16n6/.
Abstract
Emotion is a complex and important aspect of participatory drama experience. This is because drama work of this kind provokes emotional responses to both actual and dramatic worlds. This paper identifies two key features of participatory drama that influence the generation and experience of emotion: commitment and connection. These features are discussed and then applied to create a framework designed to support facilitator understanding about the relationship between these features. The framework is aimed at identifying how, at any given moment in a drama, the intensity of commitment and connection impact on each individual participant's experience of emotion. Based on research conducted across three different contexts and with both children and adults, the authors suggest that an understanding of emotion is critical for those who are engaged in facilitating participatory drama work.

Visual Abstract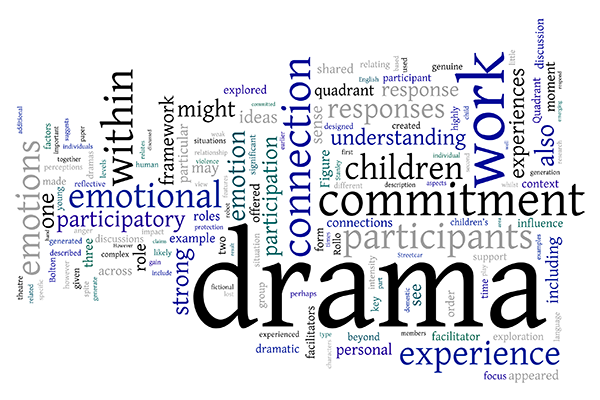 This article is available in PDF format.