Excellence in Arts Based Education - One School's Story
Anne McMahon
Christopher Klopper
Bianca Power
Griffith University, Australia
Citation: McMahon, A., Klopper, C., & Power, B. (2015). Excellence in arts based education - One school's story. International Journal of Education & the Arts, 16(Number 5). Retrieved [date] from http://www.ijea.org/v16n5/.
Abstract
This article reports on the implementation and outcomes of a visual art pilot program undertaken at Connell State School in creative partnership with a research team from Griffith University's School of Education and Professional Studies. Employing a framework of the four lenses developed by Seidel et al. (2009) - (learning, pedagogy, community dynamics and environment), this article investigates the notion of excellence as understood by decision makers associated with the pilot programs design and implementation.

Visual Abstract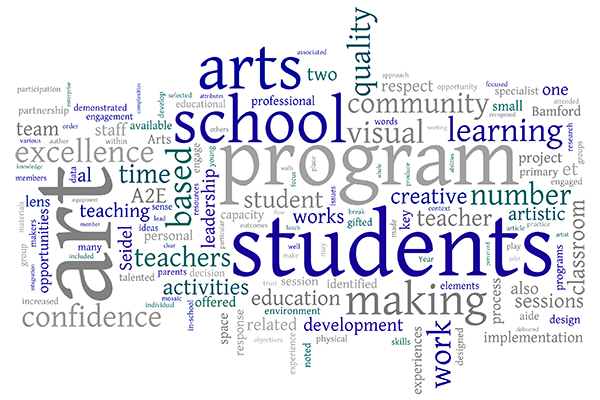 This article is available in PDF format.