What Matters: Using Arts-Based Methods to Sculpt Preservice Teachers' Philosophical Beliefs
Jennifer L. (Allen) Groman
University of Akron, USA
Citation: Groman, J. L. (2015). What matters: Using arts-based methods to sculpt preservice teachers' philosophical beliefs. International Journal of Education & the Arts, 16(Number 2). Retrieved [date] from http://www.ijea.org/v16n2/.
Abstract
This article outlines an activity that uses sculpture with pre-service teachers to facilitate the creation and articulation of their educational philosophies. The author describes the purpose and added benefits of this activity. A short review of relevant literature embeds arts based practices in historical foundations as well as in a growing current research base that encompasses depth psychology and holistic learning. A description of the activity and prompt are provided and the article concludes with thoughts on the benefits of using the arts in pre-service teacher classrooms.

Visual Abstract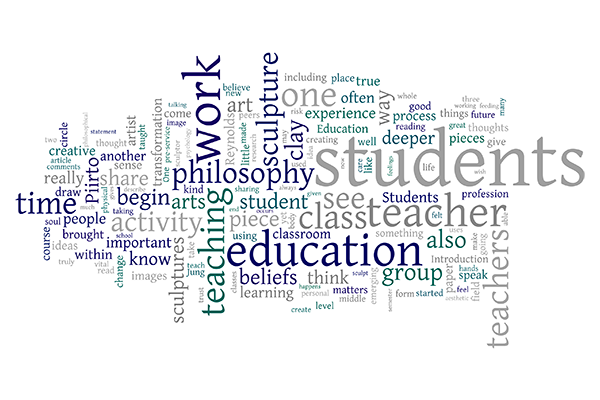 This article is available in PDF format.