The Art of Empathy:
A Mixed Methods Case Study of a Critical Place-Based Art Education Program
Joy G. Bertling
University of Tennessee, US
Citation: Bertling, J. G. (2015). The art of empathy: A mixed methods case study of a critical place-based art education program. International Journal of Education & the Arts, 16(13). Retrieved from http://www.ijea.org/v16n13/.
Abstract
Bowers (2001) described how our ecological crisis is marked by metaphors of difference and separation. By adopting an ecological paradigm, students have the opportunity to move past harmful distinctions that have characterized relations with the earth. Instead, students can move to a deep recognition of the interconnectedness of living things. Empathy, particularly with the environment, is deeply tied to such a paradigm. To help students develop this paradigm, a critical place-based art curriculum designed and implemented in a middle school classroom. The curriculum was informed by the ecological imagination, a call for education that embraces the arts as a way to conceive of new ecological perspectives and dialogues. Drawing exercises, interviews, surveys, journals reviews, observations, and focus groups were used to investigate student experiences. Data revealed that students' ecological paradigms increased as a result of their participation. Throughout the program, students exhibited empathy with the environment as they cared for nature, developed awareness, and accepted responsibility.

Visual Abstract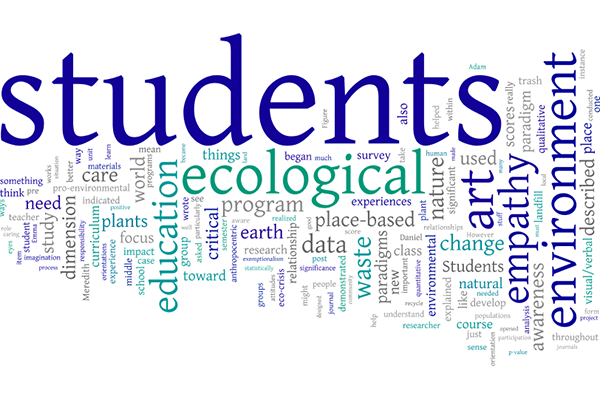 This article is available in PDF format.