Re-Imagining Classrooms:
Educational Environments in Contemporary Art
Raphael Vella
University of Malta, Malta
Citation: Vella, R. (2015). Re-imagining classrooms: Educational environments in contemporary art. International Journal of Education & the Arts, 16(12). Retrieved from http://www.ijea.org/v16n12/.
Abstract
Overlaps between contemporary artistic and pedagogical practices have become commonplace in debates and publications in various fields: from curating and museum studies to art education. Often, such overlaps – particularly pedagogical projects initiated by artists – have been studied from curatorial or art historical perspectives. This paper discusses installations produced by a handful of contemporary artists who have explored educational environments not only in terms of their spatial dynamics but also in order to question conventional understandings of knowledge transmission, literacy and power structures in education. Starting off with a practice-based example of an educational environment in art, the paper then analyses other educational environments by three contemporary artists and studies their implications for art educators.

Visual Abstract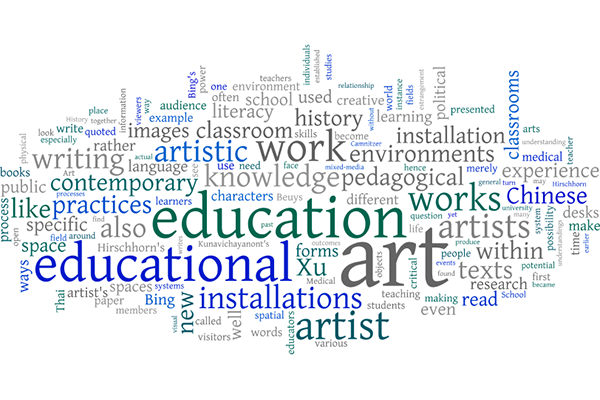 This article is available in PDF format.