Manifesting Resilience in the Secondary School:
An Investigation of the Relationship Dynamic in Visual Arts Classrooms
Yvette Stride
Southern Cross University, Australia

Alexandra Cutcher
Southern Cross University, Australia
Citation: Stride, Y., & Cutcher, A. (2015). Manifesting resilience in the secondary school: An investigation of the relationship dynamic in Visual Arts classrooms. International Journal of Education & the Arts, 16(11). Retrieved from http://www.ijea.org/v16n11/.
Abstract
Responding to the literature on positive adaptability, we investigated caring relationships as they manifest as protective processes in the Visual Arts classroom. Caring relationships between teachers and their students have been isolated as one of three protective factors which help promote resilience and thus positive adaptability. The Visual Arts is one of many constructs that exists as a means of understanding the process of positive adaptability, which includes emotional intelligence, intrapersonal intelligence and resilience. The study examined protective processes surrounding teacher/student relationships in the Visual Arts classroom, through a balance of both intuitive and rational inquiry. Tensions between opposites can be seen throughout the conceptual layers of the research, from the epistemology of integral consciousness and methodology of narrative inquiry through to the subject of resilience. Integral thinking was utilised as a sustained navigational tool throughout the study and such thinking was also found to be a core skill in generating caring relationships in Visual Art classrooms.

Visual Abstract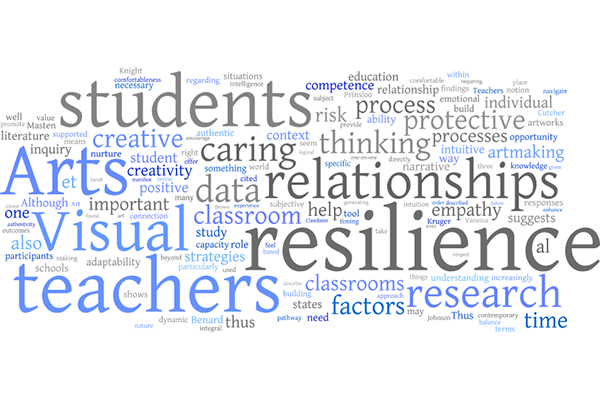 This article is available in PDF format.