Researcher-Portraitists: An Exploration of Aesthetics and Research Quality
Leah Schoenberg Muccio
University of Hawai'i at Manoa, USA

L. Earle Reybold
George Mason University, USA

Julie Kidd
George Mason University, USA
Citation: Muccio, L. S., Reybold, L. E., & Kidd, J. (2015). Researcher-portraitists: An exploration of aesthetics and research quality. International Journal of Education & the Arts, 16(Number 1). Retrieved [date] from http://www.ijea.org/v16n1/.
Abstract
In this article, we critique the use of portraiture as a qualitative research method, emphasizing the relationship between the fundamental aspects of portraiture and the recurring themes of research quality associated with alternative qualitative inquiry. To accomplish this goal, we conducted a study of culturally responsive practices of three first-year teachers and analyzed the data using both constant comparison and portraiture techniques. In addition to constructing poetic portraits of the teachers, we examined the intersection of aesthetics and quality research, especially in relation to researcher identity. The study-and subsequent critique of portraiture- challenges critics who question the value and goodness of the method, the same constructs emphasized by Sara Lawrence-Lightfoot in her 2005 exposition of portraiture as a social science method. Further, we critique our own methodological comfort zones, thus rejecting the either/or mentality of methodological fundamentalism exhibited both outside and within the field of qualitative research.

Visual Abstract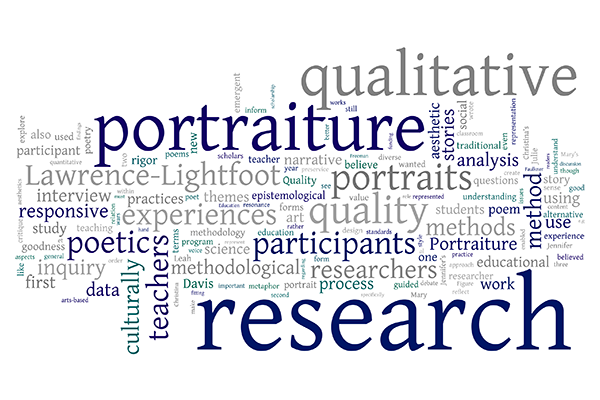 This article is available in PDF format.