Matters of Relations
Margaret Macintyre Latta
University of British Columbia Okanagan, Canada
Book Reviewed: White, B. & Costantino, T. (Eds.). (2013). Aesthetics, Empathy and Education. New York: Peter Lang.

Citation: Latta, M. M. (2013). Matters of relations. International Journal of Education & the Arts, 14(Review 4). Retrieved [date] from http://www.ijea.org/v14r4/.
Abstract
Boyd White and Tracie Costantino gather contributing authors to form the co-edited volume, Aesthetics, Empathy, and Education, documenting human beings' elemental capacities to seek empathetic connections. Through varied perspectives and mediums, contributing authors depict the ground empathy opens into as forming the generative terrain, the aesthetics of human understandings that maps out the educative journey. Empathy as always in process is, thus, never entirely achieved. In attending to this process character, authors included in this volume collectively challenge how education is typically conceived and enacted.

Visual Abstract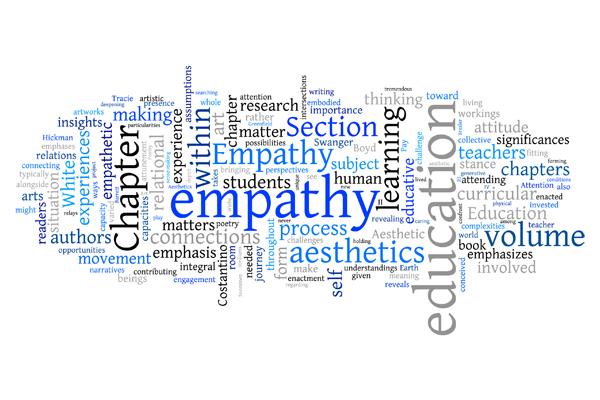 This article is available in PDF format.