The Praxis of Teaching Artists in Theatre and Dance:
International Perspectives on Preparation, Practice and Professional Identity
Mary Elizabeth Anderson
Wayne State University, USA

Doug Risner
Wayne State University, USA

Michael Butterworth
Wayne State University, USA
Citation: Anderson, M., Risner, D., & Butterworth, M. (2013). The praxis of teaching artists in theatre and dance: International perspectives on preparation, practice and professional identity. International Journal of Education & the Arts, 14(5). Retrieved [date] from http://www.ijea.org/v14n5/.
Abstract
This international study investigated the experiences and attitudes of teaching artists whose work is rooted in theatre, dance, and closely-related disciplines. Based on survey data from teaching artists working in Australia, New Zealand, Southeast Asia, United Kingdom, and the United States (n=172), the paper illuminates participants' perspectives on preparation, practice and professional identity. Emergent themes include: (1) teaching artist training and preparation, (2) work contexts and populations served, and (3) work challenges and obstacles. Following discussion of key survey findings, three case studies based in higher education settings in the USA, UK and Southeast Asia are presented. Hagman's (2005) framework for multiple fields of subjectivity at work in aesthetic experience is employed to illustrate the ways in which the intrasubjective, the intersubjective, and the metasubjective fields of subjectivity inform each teaching artist's practice and professional identity. The paper concludes with an analysis of themes in light of current discussions on reflective practice and implications for teaching artist "praxis".

Visual Abstract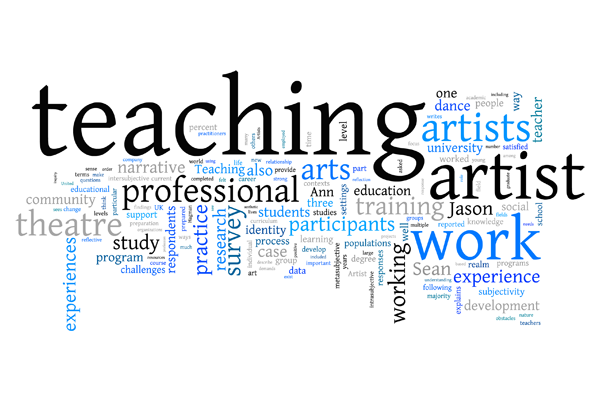 This article is available in PDF format.