Children's Spirituality and Music Learning:
Exploring Deeper Resonances with Arts Based Research
Marie McCarthy
University of Michigan, USA
Citation: McCarthy, M. (2013). Children's spirituality and music learning: Exploring deeper resonances with arts based research. International Journal of Education & the Arts, 14(4). Retrieved [date] from http://www.ijea.org/v14n4/.
Abstract
The purpose of this paper is to examine children's spirituality from the perspective of music learning, using arts based research as a mode of inquiry. Six interrelated themes are chosen to explore the landscape of music and children's spirituality and to evaluate the potential of arts based research to inform the intersections between them: a landscape of relational consciousness, soft boundaries and transitional spaces, pilgrims on a journey, telling stories along the way, stories form a collage, and transforming the self in/and the landscape. Resonances between music learning, children's spirituality and arts based research are strong, both in premise and possibility. Among them, the epistemological scope of arts based research is broad and accommodates non-verbal and non-dualistic ways of knowing that are fundamental to spiritual and musical experience. Children's spirituality is presented as centered in relational consciousness, musical meanings are embodied in a set of relationships, and arts based research, with its focus on reflection, multiple forms of representation and process, is well suited to probing those relationships. The sensory and embodied nature of musical experience juxtaposed with the contemplative and sacred nature of spiritual experience can be captured within the realm of arts based research.

Visual Abstract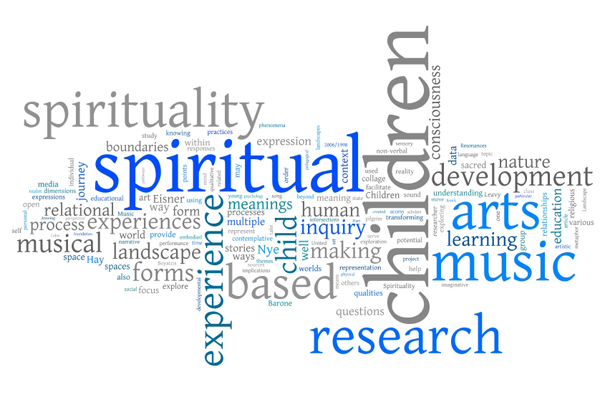 This article is available in PDF format.