The Arts and Literacy: What Does it Mean to be Arts Literate?
Georgina Barton
Griffith University, Australia
Citation: Barton, G. (2013). The arts and literacy: What does it mean to be arts literate? International Journal of Education & the Arts, 14(18). Retrieved [date] from http://www.ijea.org/v14n18/.
Abstract
The arts have often been recognised as unique areas of investigative inquiry, however artists often find it difficult to articulate this meaning through words. This difficulty has impacted on discourse about the arts and literacy despite growth of research on literacy in specific content areas. This paper will explore the interconnection between artistic inquiry, literacy and multimodality via a literature review and by drawing on interview data from higher and secondary education arts teachers. It notes that teachers of the arts view literacy in two interrelating ways: a. reading and writing in their particular subject area and b. a deeper disciplinary approach where students use these learnt skills and enter into the journey to becoming an artist themselves. This paper therefore aims to determine the answers to: What is the relationship between the arts and literacy? and What does it mean to be arts literate?

Visual Abstract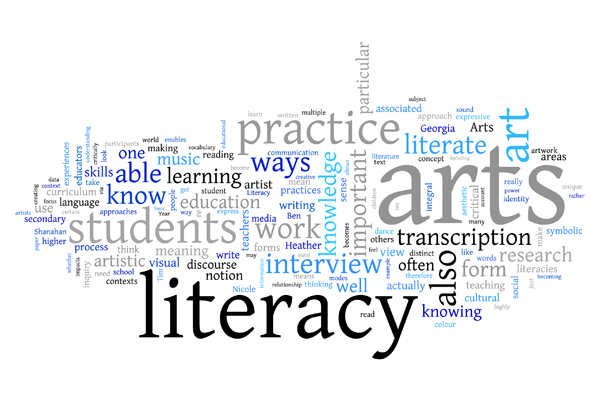 This article is available in PDF format.