Key Dimensions of a Multicultural Art Education Curriculum
Christina Chin
Western Michigan University, USA
Citation: Chin, C. (2013). Key dimensions of a multicultural art education curriculum. International Journal of Education & the Arts, 14(14). Retrieved [date] from http://www.ijea.org/v14n14/.
Abstract
In an effort to encourage further integration of multicultural curricula, this article aims to detail several key dimensions of multicultural education, particularly as they apply to art education. Drawing on Banks's (1994b, 1995b, 1996e, 2004) dimensions for multicultural education, these dimensions include content integration, equity pedagogy, knowledge construction and transformation, empowering school culture and social structure, and prejudice reduction. Each dimension is explored in depth, and how scholars in art education have addressed each of these dimensions is highlighted within the article. Armed with the understandings offered within this paper, perhaps art teachers will feel more versed and find greater comfort in attempting to incorporate multicultural programming into their art curricula or to extend their existing multicultural endeavors.

Visual Abstract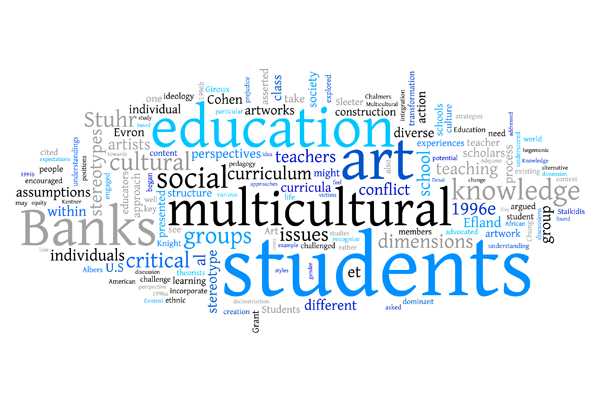 This article is available in PDF format.