Exploring Narrative Retellings to Better Understand the
Circumstantial Intricacies of Service-learning
Lynn Sanders-Bustle
University of Louisiana at Lafayette, USA
Citation: Sanders-Bustle, L. (2012). Exploring narrative retellings to better understand the circumstantial intricacies of service-learning. International Journal of Education & the Arts, 13(2). Retrieved [date] from http://www.ijea.org/v13n2/.
Abstract
In this manuscript, the word "circumstances" serves as a conceptual lens through which to examine reflective vignettes of one university art educator and two art education undergraduates written in response to service-learning experiences at a local outreach Center for the homeless. Experiences included the design and teaching of art workshops to Outreach Center clients and the organization and exhibition of resulting artworks titled, circumSTANCES. The concepts, communal stance and shared circumstantial space are introduced and developed within the larger body of service-learning pedagogy. Participants' short narratives or vignettes are represented and examined to reveal the intracacies of circumstantial experience which include roles played, conflicts encountered, the emergence of communal stance, and actions taken.

Visual Abstract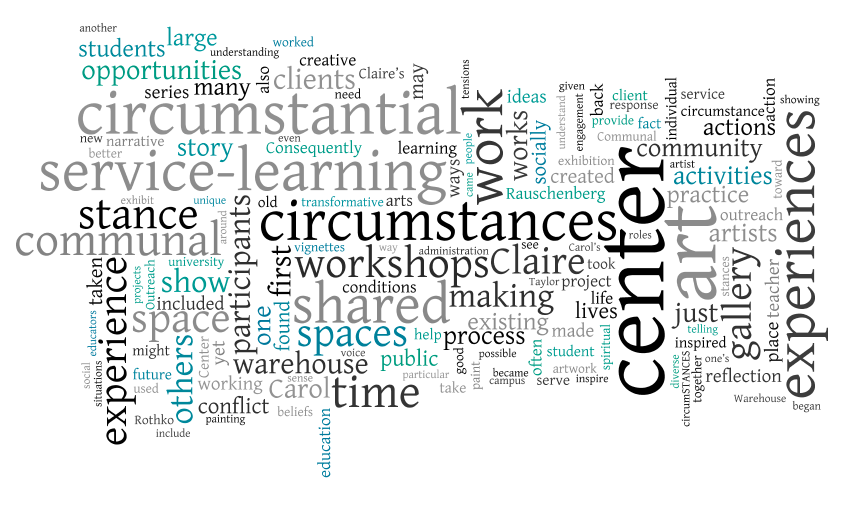 This article is available in PDF format.