Becoming Theatrical:
Performing Narrative Research, Staging Visual Representation
Jan W. Valle
The City College of New York, City University of New York, U.S.A.

David J. Connor
Hunter College, City University of New York, U.S.A.
Citation: Valle, J. & Connor, D. (2012). Becoming theatrical: Performing narrative research, staging visual representation. International Journal of Education & the Arts, 13(LAI 1). Retrieved [date] from http://www.ijea.org/v13lai1/.
Abstract
This article describes a collaborative project among the author of a book about mothers and special education (based on a collection of oral narratives of mothers who represent diverse generations, races, and social classes), a playwright, and an artist. Together, they created a theatrical and visual staging of the author's narrative research. The staged reading included a post-performance discussion with the cast, two mothers whose narratives appear in the work, the co-authors and the audience. This discussion indicated a positive response to this alternative form of research representation and generated meaningful dialogue about mothers' experiences with special education and its unintended consequences in the lives of their families.
Visual Abstract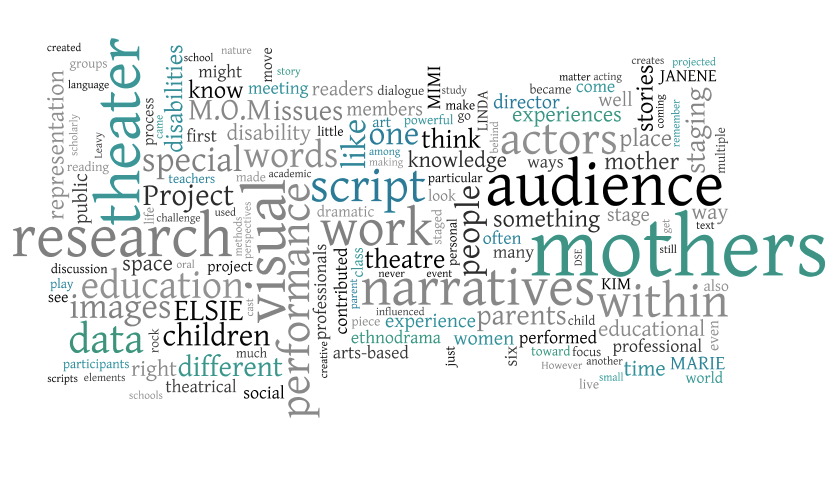 This article is available in PDF format.