Circles of (Im)perfection
A Story of Student Teachers' Poetic (Re)Encounters with Self and Pedagogy
Sarah K. MacKenzie
Bucknell University, U.S.A.

Citation: MacKenzie, S. K. (2010). Circles of (im)perfection: A story of student teachers' poetic (re)encounters with self and pedagogy. International Journal of Education & the Arts, 12(7). Retrieved [date] from http://www.ijea.org/v12n7/.
Abstract
Teaching is vulnerable work where self and other enter into intimate encounters that can change one's sense of self and purpose within the world. Through this poetic rendering, I seek to piece together a story of communal becoming within the space of a student teaching seminar. The work was collaborative and ongoing as students engaged with one another's words and began to (re)write their relationships with themselves, the community, their peers, and practice. Boundaries were blurred, selves disrupted as student teachers began to engage with their own positions and perceptions of the world around them, (re)encountering pedagogy in a space of praxis.

Visual Abstract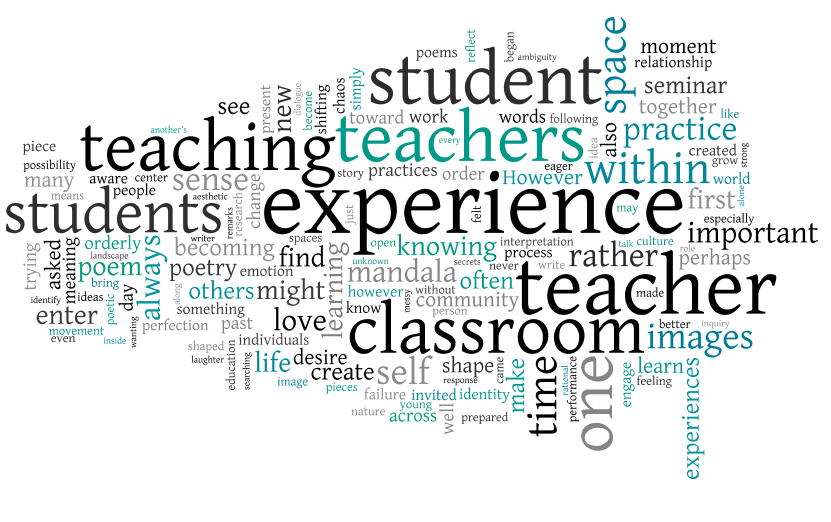 This article is available in PDF format.