The First Year of Teaching in Primary School:
Where is the Place of Music?
Peter de Vries
Monash University, Australia

Citation: de Vries, P. (2011). The first year of teaching in primary school: Where is the place of music? International Journal of Education & the Arts, 12(2). Retrieved [date] from http://www.ijea.org/v12n2/.
Abstract
The aim of the research reported in this article was to determine what music first year generalist primary teachers were teaching. In particular, the study sought to determine the impact of music education coursework undertaken in teacher training on these teachers' practice as beginning teachers. The self-reported data was generated through a written survey undertaken by 112 first year generalist teachers in their first year teaching, with 24 of these teachers agreeing to be interviewed after the survey was completed. Results revealed that only 37% of these beginning teachers are teaching music on a regular basis. Reasons impacting on their decision to teach (or not teach) music include the presence of a music specialist in the school, their current or recent learning of a musical instrument, amount of time dedicated to music education in their teacher training courses, lack of confidence about teaching music, availability of time to teach music when other curricular areas dominate, and access to resources, teaching spaces, and relevant professional development. Implications for teacher educators teaching music education for preservice generalist primary teachers are outlined.

Visual Abstract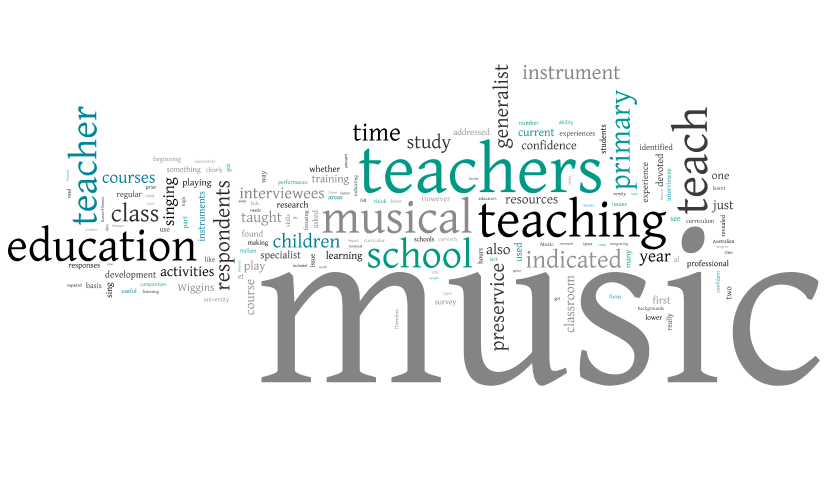 This article is available in PDF format.