Twisting, Turning, Folding, and Recreating the Notion of
Collaboration in Qualitative Research ... Through an Artistic Lens
Judith Davidson
University of Massachusetts Lowell, U.S.A.
Book Reviewed: Gershon, W. S. (Ed.). (2009). The collaborative turn: Working together in qualitative research. Rotterdam: Sense Publications.

Citation: Davidson, J. (2010). Twisting, turning, folding, and recreating the notion of collaboration in qualitative research ... through an artistic lens. International Journal of Education & the Arts, 11(Review 3). Retrieved [date] from http://www.ijea.org/v11r3/.
Visual Abstract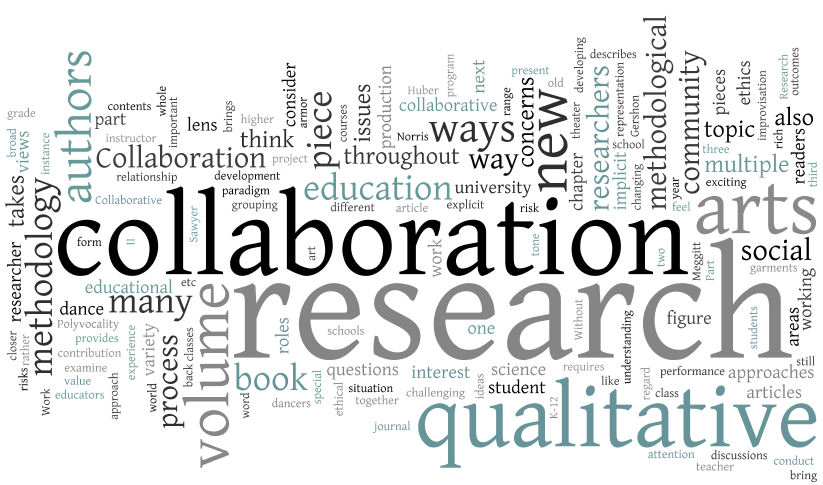 This review essay is available in PDF format.