A Home in the Arts: From Research/Creation to Practice
OR
The Story of a Dissertation in the Making, in Action - So Far!
Kathleen Vaughan
Concordia University, Montreal, Quebec
Citation: Vaughan, K. (2009). A home in the arts: From research/creation to practice or The story of a dissertation in the making, in action - so far! International Journal of Education & the Arts, 10(13). Retrieved [date] from http://www.ijea.org/v10n13/.
Abstract
"What does it mean to 'find home'?" and "How might an experience and understanding of 'home' be represented and enhanced by the art form of collage?" These are the two questions that have been guiding my work and life for several years, in ways this article describes. I outline some basics of my initial formal engagement via my award-winning multi-modal PhD dissertation, Finding Home: Knowledge, Collage and the Local Environments, describing the theories and approaches I propose as a result of this work. I then discuss my first implementation of these ideas in Toronto high school art classes and conclude with an elaboration of the questions' continuing relevance and viability in my own life and for the young people in my community.

Visual Abstract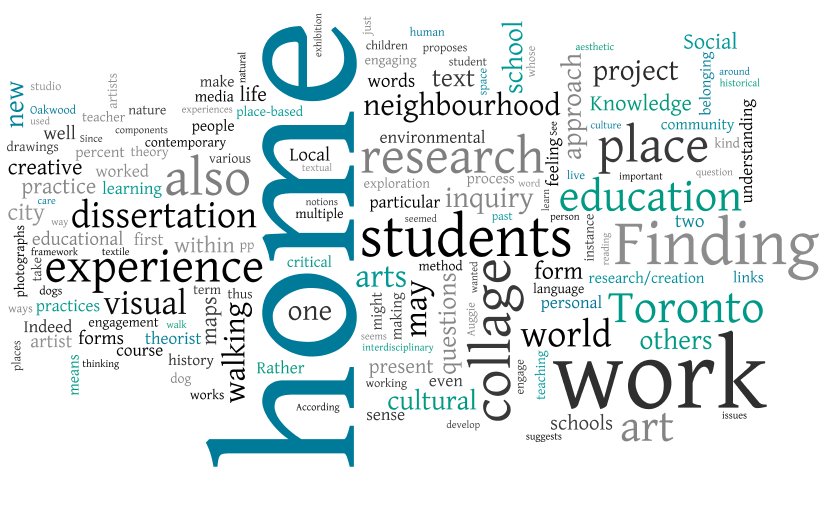 This article is available in PDF format.