Remembering to Laugh and Explore: Improvisational Activities for Literacy Teaching in Urban Classrooms
Katy Smith
Northeastern Illinois University, USA

Katherine S. McKnight
National-Louis University, USA
Citation: Smith, K. & McKnight, K. S. (2009). Remembering to laugh and explore: Improvisational activities for literacy teaching in urban classrooms. International Journal of Education & the Arts, 10(12). Retrieved [date] from http://www.ijea.org/v10n12/.
Abstract
In an effort to push back against contextual factors that have constrained arts instruction and integration while recognizing that schools have limited resources, The Second City Training Center in Chicago has developed several educational programs that bring the art of improvisation to teachers and students. This article specifically focuses on the outreach program called The Second City Educational Program (TSCEP). Initial data analysis suggests that the strategies that The Second City artists-in-residence used with teachers and their students contributed to individual students' self-efficacy and strengthened classroom community, making possible the opportunity for students who had previously been marginalized to take on more positive roles in their classrooms and creating inclusive spaces for children with special needs. The young people's increased engagement led to confidence with expression, helping them to extend their authoring abilities in both spoken and written forms and to take on the identity of "author."

Visual Abstract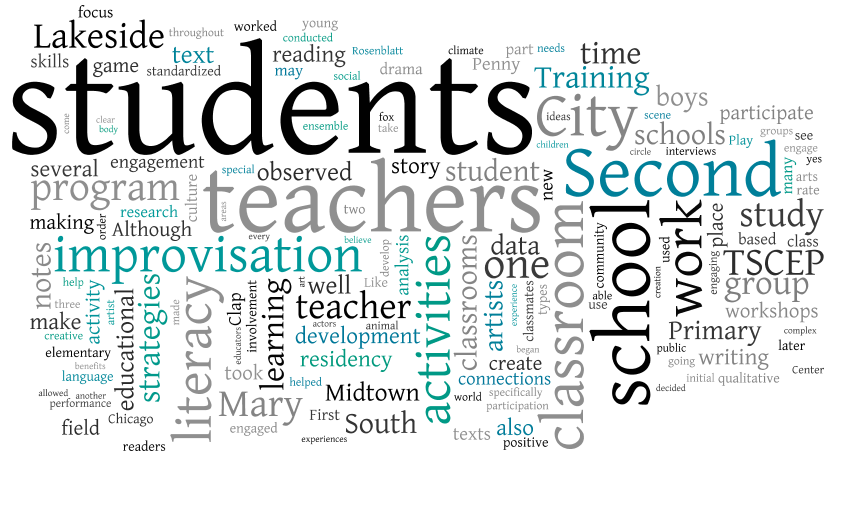 This article is available in PDF format.